Affiliations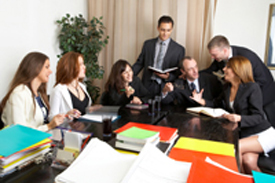 Linville Law Firm, PLLC works closely with a number of trade and professional organizations in the community to create a resource network. This helps us provide better and more focused legal services which are practical and commercially appropriate. We maintain active membership in the following associations and regularly attend their meetings and functions. We present seminars to the associations so we can learn from each other. Multiple heads are always better than one.
Associated General Contractors (AGC) www.agc.org
The Associated General Contractors (AGC) was established in 1918 at the instance of President Woodrow Wilson, and is now the oldest and largest construction trade association in the United States. President Wilson's objective was to promote the economic development of our country with the help of a healthy construction sector. Since its creation, more than 32,000 construction companies have become AGC members. The AGC is dedicated to giving contractors the tools necessary to become successful and competitive in today's market. That's why Linville Law Firm is an AGC member: we want to be one of the tools that a contractor can be relied upon to assist a contractor be successful.
American Institute of Architects (AIA) www.aia.org
More than 80,000 licensed architects, allied partners, and emerging professionals make up the American Institute of Architects (AIA). Linville Law Firm PLLC is an accredited provider of continuing education credits for the AIA. Our membership gives us the opportunity to work with local architects on issues of contract formation, payment, risk management, and employee agreements. Our firm organized the Athletes By Design contingent of the AIA. We join in and run in some of the more spirited and fun races in Seattle, such as the St. Patty's Dash and the Torchlight Parade Run, together with some of the more pleasant cycling tours available through the Cascade Bicycle Club.
Building Industry Association of Washington (BIAW) www.biaw.com
The mission of the Building Industry Association of Washington (BIAW) is to unite those in the building industry throughout the State. The BIAW is active in the Washington State legislature to ensure that the interests of the building industry are being well served. We have been members since 1975. We assist the BIAW in reviewing and providing opinions on proposed legislation, and we present numerous lien law and contract law seminars statewide throughout the year to the BIAW membership.
Master Builders Association of King and Snohomish Counties (MBA) www.mba-ks.com
The Master Builders Association of King and Snohomish Counties was founded by a group of Seattle builders in 1909 and has grown to become the second largest local homebuilders association in the United States today. The MBA membership consists of professional home builders, remodelors, manufacturers, suppliers, and sales and marketing professionals. Linville Law Firm PLLC has presented lien law seminars to thousands of MBA members since 1975.
National Association of Credit Management (NACM) www.nacm.org
NACM was founded in 1896 to promote good laws for sound credit, protect businesses against fraudulent debtors, improve the interchange of credit information, develop better credit practices and methods, and establish a code of ethics. As the advocate for business credit and financial management professionals, NACM is the primary learning, knowledge and information source. The NACM mission is to to position business credit professionals for success while setting standards of excellence in business credit and financial management.
NW EcoBuilding Guild www.ecobuilding.org
The Northwest EcoBuilding Guild was founded in 1993. The Guild's mission is to promote ecological and sustainable construction of homes in the Pacific Northwest. The Guild is comprised of builders, designers, homeowners, trades people, manufacturers, suppliers, and others (such as Linville Law Firm PLLC) who have a common goal of protecting human health, encouraging sustainable resource usage, and fostering long-term economic vitality.
Painting and Decorating Contractors of America (PDCA) www.pdca.org
The Painting and Decorating Contractors of America (PDCA) represents more than 10,000 owners and managers from the United States and Canada. The PDCA provides a variety of resources that are essential to managing a successful painting company, including health and safety manuals, training and reference videos, and business management publications.
Seattle Chamber of Commerce www.seattlechamber.com
The Seattle Chamber of Commerce was established in 1882 to provide leadership to the business community and create a more prosperous region. Today, the Chamber links more than 2,400 member companies by providing community leadership, promoting essential business interests, establishing connections and making a host of valuable resources available to all its members. Linville Law Firm takes part in many of the Chamber's seminars, business lunches, and other Chamber activities in order to keep us alert and involved in the region's business community.
Legal Organizations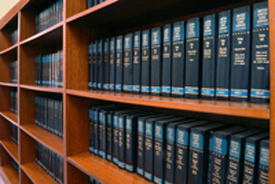 In order to be connected to the legal community,
Linville Law Firm PLLC belongs to a range of legal organizations. These organizations allow us to keep current on local and national developments that affect our client's needs and our ability to provide the most current legal advice.
Washington State Bar Association www.wsba.org
American Bar Association www.abanet.org