INSURANCE DEFENSE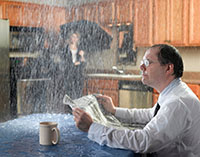 Your insurance is there to help you.
Contractors are required by law to carry insurance against damage to property or injury to persons. When a party claims that a contractor's work is defective and has caused damage or loss to that party's health or property, the contractor's own insurance company will review the claim and may offer insurance coverage and legal representation to the contractor. There are numerous policies and coverages available for purchase by the contractor. We represent contractors who have purchased insurance coverage and we do all that is possible on behalf of the contractor to work out an economical and pragmatic resolution of the claim.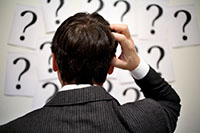 Insurance claims can be complex.
Oftentimes, claims are spurious such as when a party sues a contractor in the sole hopes of reaching insurance coverage. Other times, claims are asserted amidst a farrago of parties and allegations that often make it difficult to decode the various claims into who was or is legally responsible for what. But we have the expertise and resources to successfully navigate through the complex web of parties and allegations. We have perspective, education, and a group dynamic that can do the decoding, do the logic, and assert the applicable law. We know where to find the essential support from experts in a variety of specialties. We know the importance of the bottom line to your insurance company.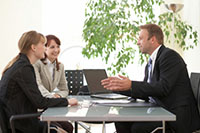 We can help.
We have worked with many insurers over the years in handling claims to a successful resolution, most often by mediation or settlement. These insurers include:
ACE Westchester
Aetna U.S. Healthcare
American Insurance Group
CBIC Insurance
Contractors Bonding & Ins. Co.
Cumberland Casualty & Surety Co.
Endurance Insurance Co.
Farmer's Insurance Co.
Fireman's Fund Insurance
First National Insurance Company of America
Golden Bear Management Corp.
Great American Assurance Co.
The Hartford Insurance Company
Liberty Mutual Group
Liberty Northwest
Northland Insurance Co.
The Ohio Casualty Insurance Co.
RedShield Insurance Co.
Safeco Insurance Co. of America
Star Surplus Lines Insurance Co.
State Farm Insurance Company
St. Paul Fire & Marine Insurance
Travelers Insurance Group
Unitrin Auto & Home Ins. Co.
Valley Insurance
Westport Insurance Corp.
Zurich American Insurance Co.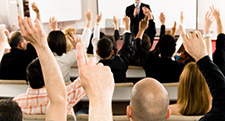 Frequently asked Questions (FAQ's).
You may have further questions. So, we have prepared an additional Legal FAQ's webpage which answers some of the more frequently asked questions with regard to insurance defense.