Support Staff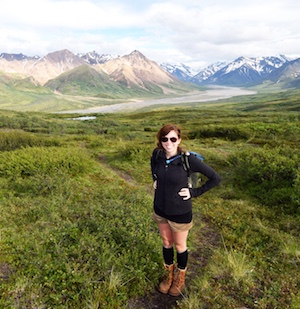 I began working for Linville Law Firm, PLLC as its resident paralegal in 2013. I unknowingly began my journey into law in college where I became interested in creative writing, ethics, ideology, and theory, all of which have been to great use throughout my legal career. I graduated with my B.A. in English Studies and Rhetorical and Creative Writing from Illinois State University. I relocated to Seattle post-graduation and found my inner Husky by earning my Paralegal Certification through the University of Washington.
While at work and while at home I simply choose to be happy. My free time is filled with traveling, hiking, bicycling, reading and writing, photography, and last but not least, the Seahawks.
I am the office administrator here at Linville Law Firm, PLLC. Our firm presents many seminars throughout the year to government agencies and trade associations. I take care of preparing the materials, coordinating the dates and times, and get David, Christian and Larry pointed in the right direction. I handle the front desk and work alongside Kristen and Danielle to see that the day's work gets done. We're a good crew.
I was born and raised in Washington. I've had lots of opportunities to hike all over this beautiful state. In addition to exploring the PNW with my dog Koda, I love snowboarding, camping and football season! Go Hawks!